Patients of the Village Surgeries Group, WE NEED YOUR HELP!!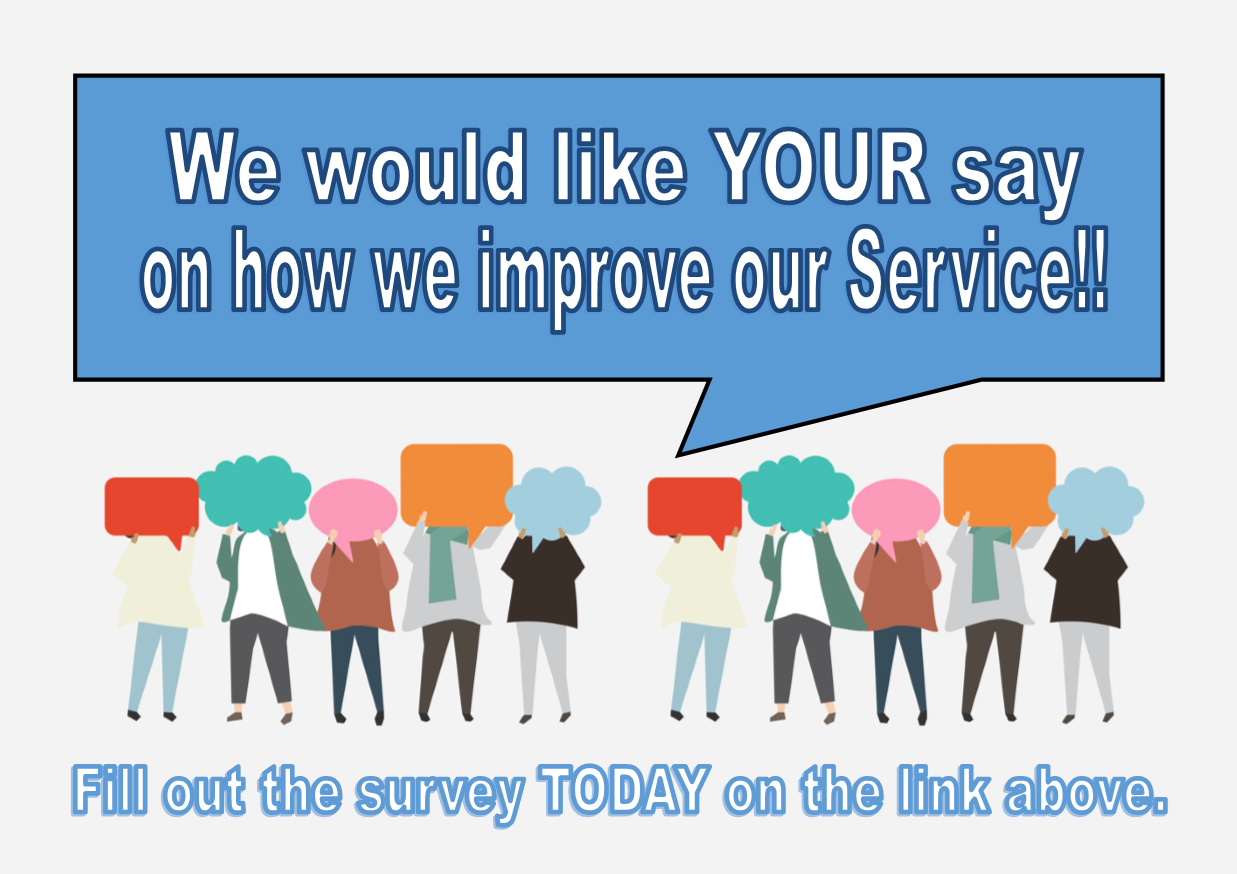 At the beginning of March 2020 we made the decision to change the way our surgeries operate in response to COVID-19. This was to ensure we could protect our Patients and Staff by reducing the risk of possible infection. The response we have received to the changes that were implemented have been very positive.
Due to this postivity from Patients we want to review our appointment system to ensure we continuity to improve the service we provide to our Patients.
If you require more information regarding this research questionnaire please click here to read the Participation Information Sheet before proceeding any further.
You can complete the Survey on the link below to help us improve our Service:
Welcome to The Village Surgeries Group
With patients' needs at the heart of everything we do, our website has been designed to make it easy for you to gain instant access to the information you need.
As well as specific practice details such as opening hours and how to register, you'll find a wealth of useful pages covering a wide range of health issues along with links to other relevant medical organisations.
Opening Times
Tattenhall Village Surgery
| | |
| --- | --- |
| Monday | 8:00 am - 6.30 pm |
| Tuesday | 8:00 am - 6.30 pm |
| Wednesday | 8:00 am - 6.30 pm |
| Thursday | 8:00 am - 6.30 pm |
| Friday | 8:00 am - 6:30 pm |
| Weekend | CLOSED |
Farndon Village Surgery
| | |
| --- | --- |
| Monday | 8:00 am - 6.30 pm |
| Tuesday | 8:00 am - 6.30 pm |
| Wednesday | 8:00 am - 6.30 pm |
| Thursday | 8:00 am - 6.30 pm |
| Friday | 8.00 am - 1.00 pm |
| Weekend | CLOSED |
Dear Patients

During these unprecedented times we would like to thank all of you for the support and the consideration you have shown to each other and to our staff.

We are extremely grateful to the number of local patients, schools and businesses who have so generously provided (or in some cases made) the necessary PPE for our Clinicians (image shows Dr Gillies and Sister Woodhead).

It is exactly this type of community spirit and support of which we can all be extremely proud. Thank you to everyone concerned.

Since the start of the lockdown you will be aware that The Village Surgeries Group, along with every other General Practice in the country, has moved to a 'Total Triage' system.

We now only offer telephone triage appointments with our Clinicians and this seems to be working very well and helps protect our patients and staff. It enables us to provide you with the healthcare you need and, should a Clinician wish to see you, that facility is available to them.

Some of you have already had video consultations and the opportunity to send in electronic images of skin rashes etc.
As you know our Patient Participation Group (PPG) has regularly included information in its Newsletters promoting our online services. In these times of social distancing, the ability for our online patients to book appointments (no more waiting until 8am to book an appointment), to order repeat medication and to obtain test results online, helps to keep everybody safer. Over half of our patients now actively use this online service and we are currently texting and writing to patients who are not currently registered for online services, encouraging them to do so too.
As the National Heath Service starts to plan for a return to hospital appointments, making use of our online services to book appointments with us, will not only save you time but will also enable our Clinicians to more speedily deal with any problems you may have and/or which you have been waiting to have treated. If you are not registered for our online services, then please phone the surgery and this can be arranged for you over the telephone.
Over the next few weeks and months as the country adjusts to the 'new normal' we will continue to provide you with the best possible health care in the safest manner possible.
Best wishes, from your Team at the Village Surgeries Group.